Film sealing machine
Multicover 960
Electric sealer
Having a cover that is the correct size for the height of your pallet is the most important requirement for good quality shrink-wrapping. When your pallets vary significantly in height, the use of a Multicover 960 is essential.
Reduce your costs by changing to shrink tubing and prevent waste using the Multicover 960 wide sealer.
Technical table
Sealing method
Adjustable electrical impulse
Power supply
Voltage and
Sealing power

230 V (50/60 Hz) - 24 V . 0.5 kVA
(other power supply available upon request)
Manual cutting process
Sliding knife
Maximum sealing capacity
thickness 4 x 200 ?
width 1440 mm
Maximum admissible roll
Ø 500 mm - width 1500 mm - 100 kg
Weight - Dimensions (L x W x H)
95 kg - 1970 x 580 x 1430 mm
Mobility 4 rubber castors
Ø 100 mm
2 fixed + 2 swivel castors with brake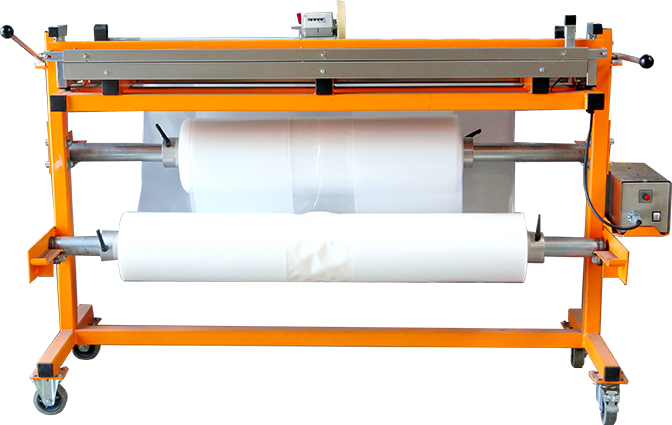 Produce your own shrink
hoods easily and quickly
with the eletric wide sealer
Thanks to its 1450 mm electric sealing bars, the Multicover 960 makes it possible to seal covers up to 1440 mm in width.
As a table sealer for your small bags, with the Multicover 960 you can make covers that are perfectly adapted to the height of your pallets.
Its width means you can work with all existing covers available on the market for 80 x 120, 100 x 120 and 120 x 120 pallets.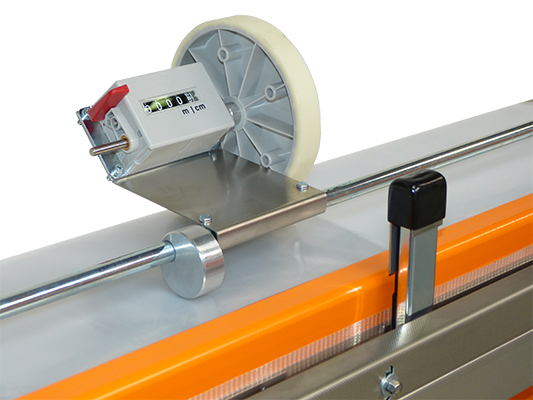 A range adapted to your needs
for intensive use
With its double sealing bars, the Multicover 960 sealer ensures you can shrink-wrap the thickest films quickly.
This technology also allows your seal to cool during the time it takes to shrink-wrap the pallet to ensure a stronger seal.
Incredible flexibility to assist you with all your projects
With one film holder provided as standard, an optional, additional second holder can used with the Multicover 960 sealer. The Multicover 9503 film dispenser can also be fitted to the sealer to hold not just one but three rolls of film.
Depending on the thickness or width of your pallets, the Multicover range can assist you in protecting all your products with shrink-wrap.