The shrink film

a clear or opaque protection

Translucent shrink-wrap, initially cloudy in appearance, becomes more transparent during the shrinking process and remains so afterwards.
This quasi-transparency makes it possible to visually check the wrapped goods.

Being able to detect possible damage that has occurred during transportation before unpacking the goods, thanks to the transparency of shrink-wrap, is a considerable advantage. This is especially true when compared to transparent stretch film, which hides the goods under multiple layers and shiny folds, and can be easily opened or cut and then, undetectably rewrapped to hide the deterioration or theft of one or more items.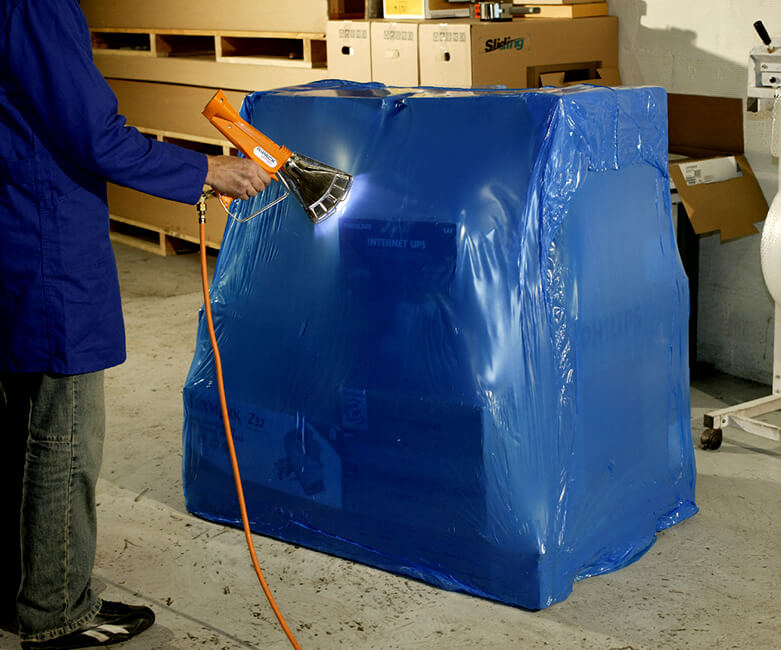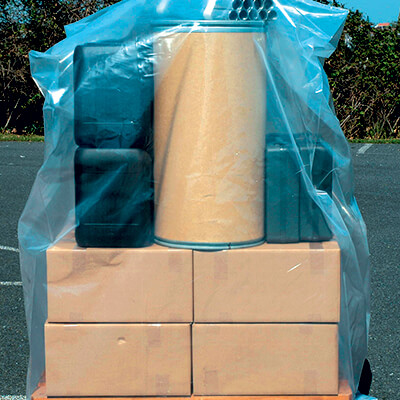 A choice of colours
Opaque shrink-wrap is generally available in white and sometimes blue, but can be produced in all colours upon special request.
If an opaque film is not anti-UV stabilised (the film itself is protected), due to its opacity it will still act as an anti-UV barrier for the covered goods, which a translucent film cannot do.
A shrink film for every need
A white opaque film reflects the sun's rays and its warmth, while an opaque black or dark blue film absorbs heat and transmits it to the objects it protects.
No colour provides a better anti-UV barrier than any other. The colour simply needs to ensure the film is completely opaque.
Each colour has its own wavelength, however short-wave colours, such as white or blue, maintain their colour better over time compared to long-wave colours, such as red, which fades faster.