Flat sheet shrink film, gusseted or folded
to protect everything, from the smallest to the biggest

How to choose the right type of film for the best performance?

"Layflat" shrink-wrap is a strip of unwelded, folded or unfolded LDPE film, available in various widths and lengths and wound round a tubular spool.

It is called "centrefold" when it is folded in half down the centre, before being wound onto a spool, hence its name. Centrefold film facilitates the primary and secondary packaging of small and medium-sized objects on "packing tables" or using "L-shaped sealers".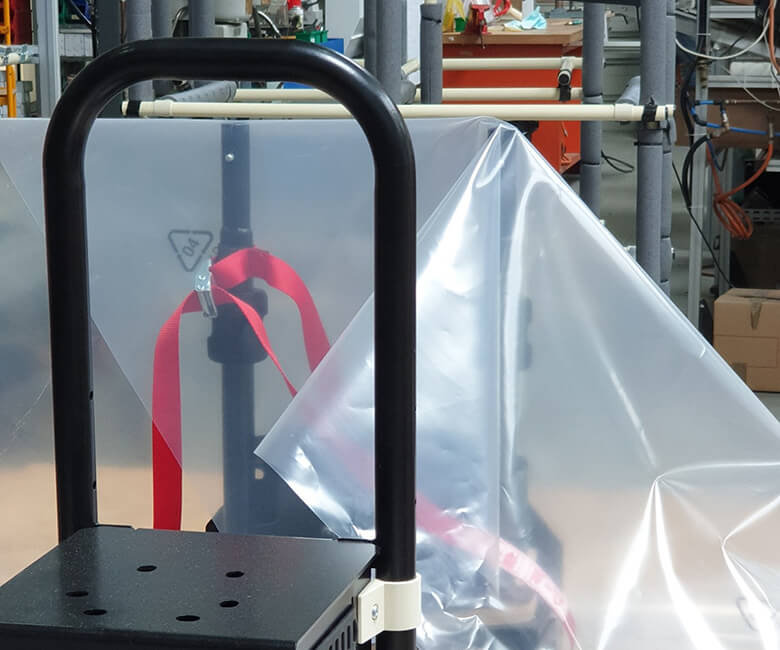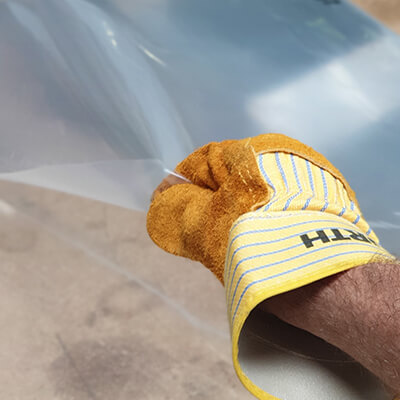 Centre fold shrink film,
layflat shrink film,
a variety of applications
Wide films are folded several times, up to 8 or 10 times, before being wound around the spools in order to reduce the width of the rolls to make them easier to handle.
Understanding this type of folding, specific to each extruder, facilitates the use of the film in the workplace.
Layflat films make it possible to wrap anything, from the smallest to the largest object, from a single spare part to enormous objects such as a building or a liner, using film that can reach up to 15 m in width and can be welded together, one next to the other, using heat.