Sefmat group

Mastering the technical flame at the
service of your professional packaging

The ability to develop innovative and secure products has allowed SEFMAT to create different brands in different sectors. The RIPACK® brand specialized in packaging, JETPACK® specialized in road marking, RIPACK SUPPLIES® in the protection of bulky industrial goods and finally, RIPAGREEN® for thermal weeding.

What all these markets have in common is a system that is unique worldwide, allowing the production of hot air over a large width with unequalled safety levels.
By investing more and more in research and development, SEFMAT is able to provide its customers with innovative and high quality products.

The group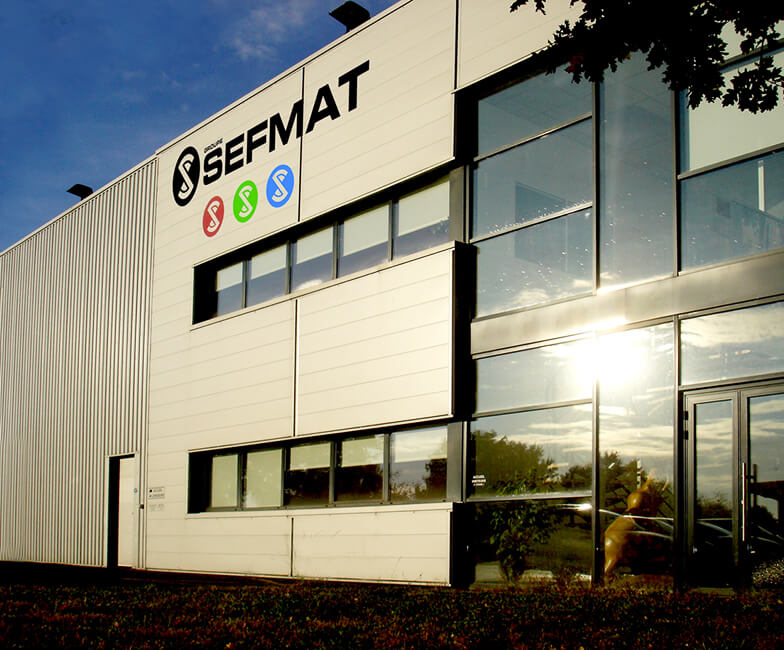 Our company
For nearly 100 years, our teams have been breaking new ground to improve the performance of our range of products and offer the best possible service. SEFMAT draws its core values of innovation, compliance, agility and international development from this heritage.
These values, shared by our teams and our partner network, ensure you are provided with exclusive support with everything from wrapping a pallet to protecting a building using shrink-wrap. 400
vendors
in more than 100 countries
History
A know-howforged by experience
1922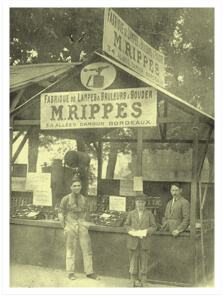 RIPPES production facilities, innovation at the heart of development
Since its creation in 1922, RIPPES production facilities have specialised in designing sealing equipment and have based their success on innovation. A number of patents were filed enabling safer products that use less gas to come onto the market.
Around 1975, RIPPES came up with and developed the idea of covering a palletised load in a cover made from heat shrinkable plastic in order to stabilise the load and protect it from theft and bad weather.
Its mastery of the flame, resulting from this extensive know-how, later led to the creation of the company SEFMAT and its brand, RIPACK.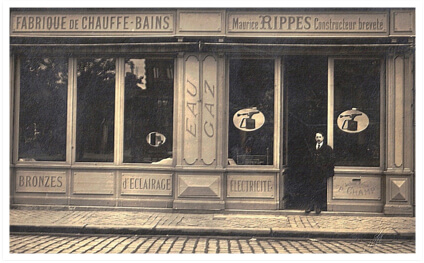 1975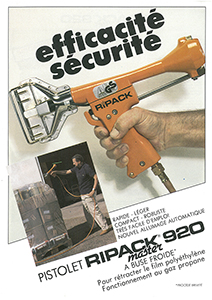 Shrink-wrap begins to be manufactured
SEFMAT was one of the first manufacturers to develop a gas-fed "gun" intended for shrinking heat shrink covers thanks to the heat generated by the hot air produced. From the outset, the SEFMAT has concentrated on innovation in the safety of its equipment and its reliability.
The "cold nozzle" patent which removes any risk of contact burns has enabled RIPACK to become the leading brand on the market worldwide.
2000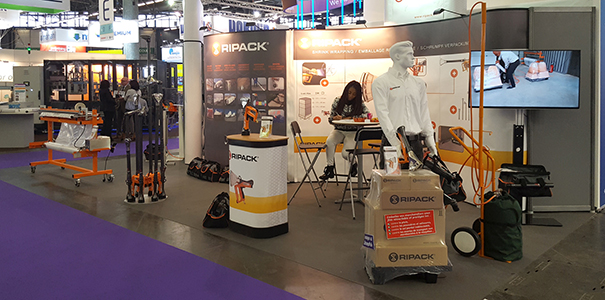 Ripack, the leading
brand worldwide
Very quickly, the SEFMAT found outlets for the RIPACK range all over the world. Now, present in more than 140 countries, the RIPACK network is the most extensive in the market.
The quality of our products is inked to the quality of our service, which is why SEFMAT is committed to its international network providing a local service.
2006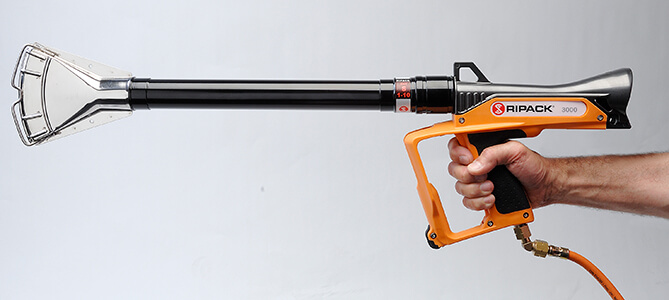 A range of extensions
unique in the world
Ripack is the first brand to develop a "combo" extension system. This system allows 2 extensions to be nested, without tools, to form a longer one. Thanks to this development, our brand has established itself in the world of boat wintering and the protection of industrial goods under shrink wrap.
2012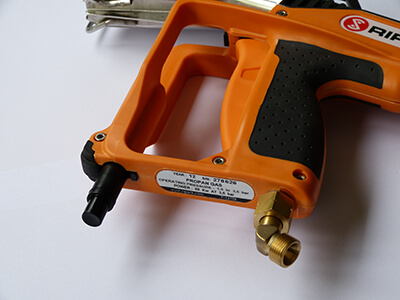 Innovating for the customer
In 2012, the Ripack 3000 model will include a quick igniter change system (no tools required) with on-board spare parts. This revolution allows the customer to change his igniter in a few seconds, even during an outdoor work site.