Accessories
Ripack gun extension poles
pack everything under full safety
Ripack offers a range of extension poles that are specially designed for shrink-wrapping large areas. Each extension pole and combination of extension poles adjust to your needs, the type of products you are protecting and your work environment.
These extension poles are attached, without the use of tools, by a simple socket to our Ripack 3000 shrink guns.
Technical table
| | |
| --- | --- |
| Models | 5 different ones |
| Materials | Aluminium tube |
| Weight | 285 g to 1090 g |
| Guarantee | 1-year warranty on parts and labour |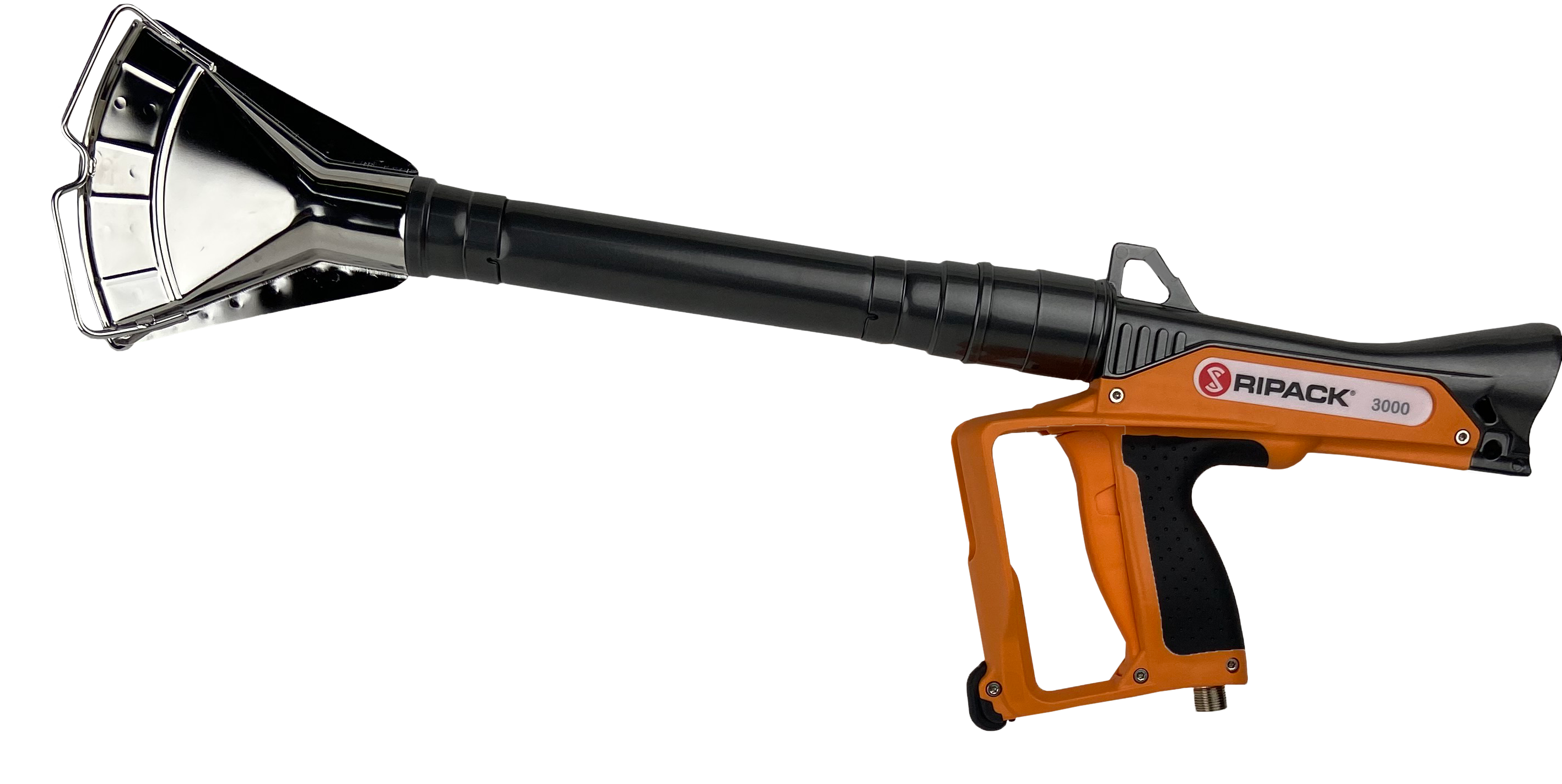 Shrink easily your industrial goods
thanks to our range of extensions
for Ripack heat shrink tools
With the extension poles, you can work faster and more comfortably on large areas whilst not having to work in tiring positions.
It is quick and easy to attach, by means of a simple socket, one or more extension poles to the RIPACK® 3000.
A folding arm rest is available for the RIPACK® 3000 version. It makes using the gun more comfortable by reducing the counterweight effect of a long extension pole.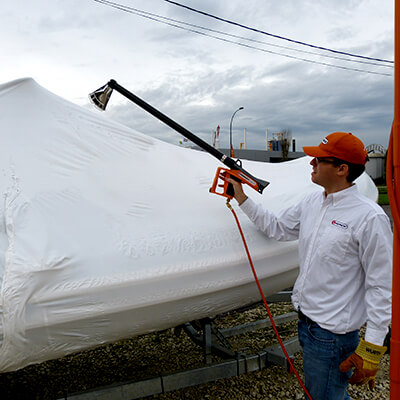 Your shrinkwrap projects under full
safety thanks to our extensions for heat shrink tools
Shrink-wrapping tall products sometimes requires the use of a ladder or stool. The risk of falling is increased on uneven ground. Thanks to the Ripack extension system, there is no longer any need to take this risk. Work standing on the ground using extension poles that go up to 1.87 m in length.
With the short version (33 cm) of this range of extension poles, you can wrap low pallets without bending, reducing the risk of RSI.